k Ottoman with plate..k rahi laippajalalla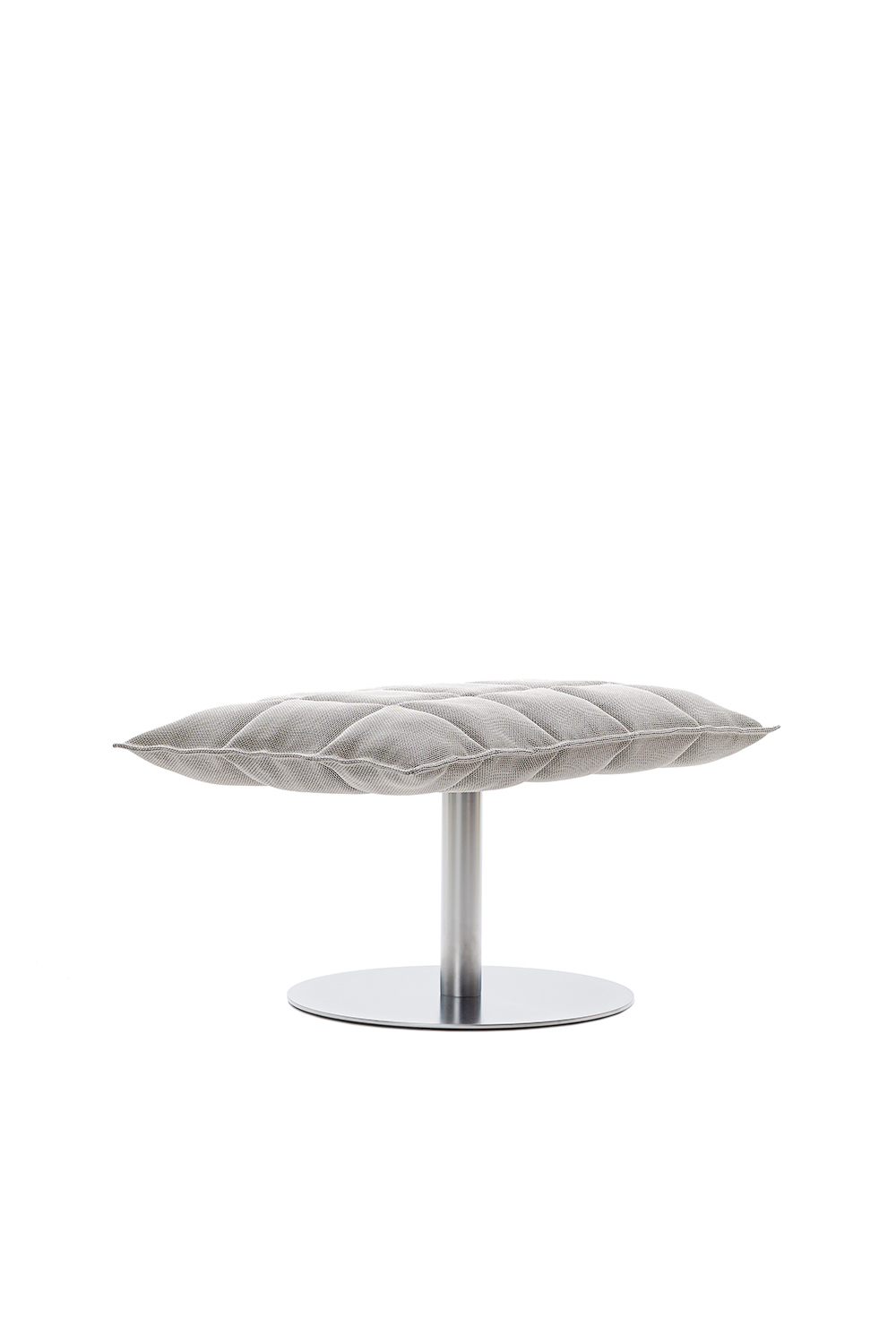 k Ottoman with plate..k rahi laippajalalla
Design Harri Koskinen
....The design of the ottoman resembles the k Chair. The k Ottoman turns the k Chair into a comfortable lounge chair but can also be used independently. ..k rahi muuttaa k tuolin mukavaksi oleskelukalusteeksi. ....
Sand Upholstery Fabric..Sand-verhoilukangas
Das upholstery fabric..Das verhoilukangas
Material..Materiaali
....Matt-chromed base plate. Plywood frame on seat. Upholstery made of Sand paper yarn cotton fabric, Das upholstery fabric (50% PP, 31% PES, 19% CO) or leather. On request Kvadrat Steelcut Trio 3 and Hallingdal upholstery farbrics together with k chair order. ..Mattakromattu teräsjalka, verhoilurunko vaneria. Päällinen Sand-paperinarupuuvillakangasta, Das-sekoitekangasta (50% PP, 31% polyesteri, 19% puuvilla) tai nahkaa. Sand-kangas on likaahylkivyyskäsitelty. Mahdollisuus valita verhoilu myös Kvadratin Steelcut Trio 3 ja Hallingdal kankaista k tuolin oston yhteydessä.....
Inner material..Sisusmateriaali
....Cell foam, plastic foam and nonwoven. ..vaahtomuovi, vanu ja kuitukangas....
Sizes..Koko
....46015 Wide Ottoman with Plate 89 x 53 x 43 cm..46015 Leveä laippajalkainen k rahi 89 x 53 x 43 cm....
....46017 Narrow Ottoman with Plate 72 x 53 x 43 cm..46017 Kapea laippajalkainen k rahi 72 x 53 x 43 cm....
....Round plate Ø 65 cm..Pyöreä laippa Ø 65 cm....